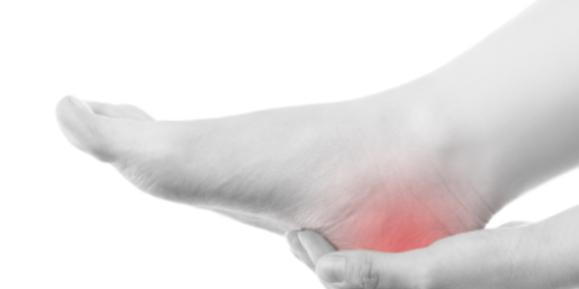 Heel pain is a common foot problem that podiatrists often treat. Knowing the cause of your pain is important in determining the most effective treatment method. Even if the pain seems minor, it's amazing how much it can affect your whole body, making it difficult to get out of bed let alone go on your regular run. If you are struggling with heel pain you might be dealing with a condition known as plantar fasciitis.
What is plantar fasciitis?
The source of your pain may originate in the plantar fascia, a tough band of connective tissue that connects your toes to your feet. If the fascia becomes inflamed, you may feel pain in your heel. Of course, everything from wearing high heels to long runs can actually irritate and cause inflammation within the plantar fascia. When this happens this is known as plantar fasciitis. This condition is usually the result of overuse and repeated stress rather than an injury.
What are the symptoms of plantar fasciitis?
Plantar fasciitis causes heel pain that originates at the bottom of the heel below the heel bone. The pain may spread to the arches of the feet and may also be accompanied by stiffness. These symptoms are often exacerbated first thing in the morning or after long bouts of sitting or standing. Sometimes, light activity and exercise can momentarily lessen the pain.
How is plantar fasciitis treated?
If you know that you have plantar fasciitis (perhaps you've had it before) then you know it's important to rest, avoid physical activity, and take over-the-counter pain relievers. Of course, if you've never experienced heel pain before it's important to see a podiatrist to find out whether it's plantar fasciitis or another condition such as heel spurs or Achilles tendonitis. A thorough evaluation from a medical professional is often necessary, especially if this is the first time dealing with heel pain.
Your podiatrist can also show you stretching and strengthening exercises that you can perform to help stretch the plantar fascia to reduce pain and discomfort. Some patients also choose to wear a night splint to reduce morning stiffness and arch pain.
If your symptoms aren't being alleviated through conservative treatment methods or if you are experiencing chronic heel pain your podiatrist may recommend surgery.
If you are dealing with stubborn and painful heels turn to a podiatrist for a consultation.